Heimtextil 2023 – Architecture. Interior. Hospitality. – 10.-13. January, Frankfurt am Main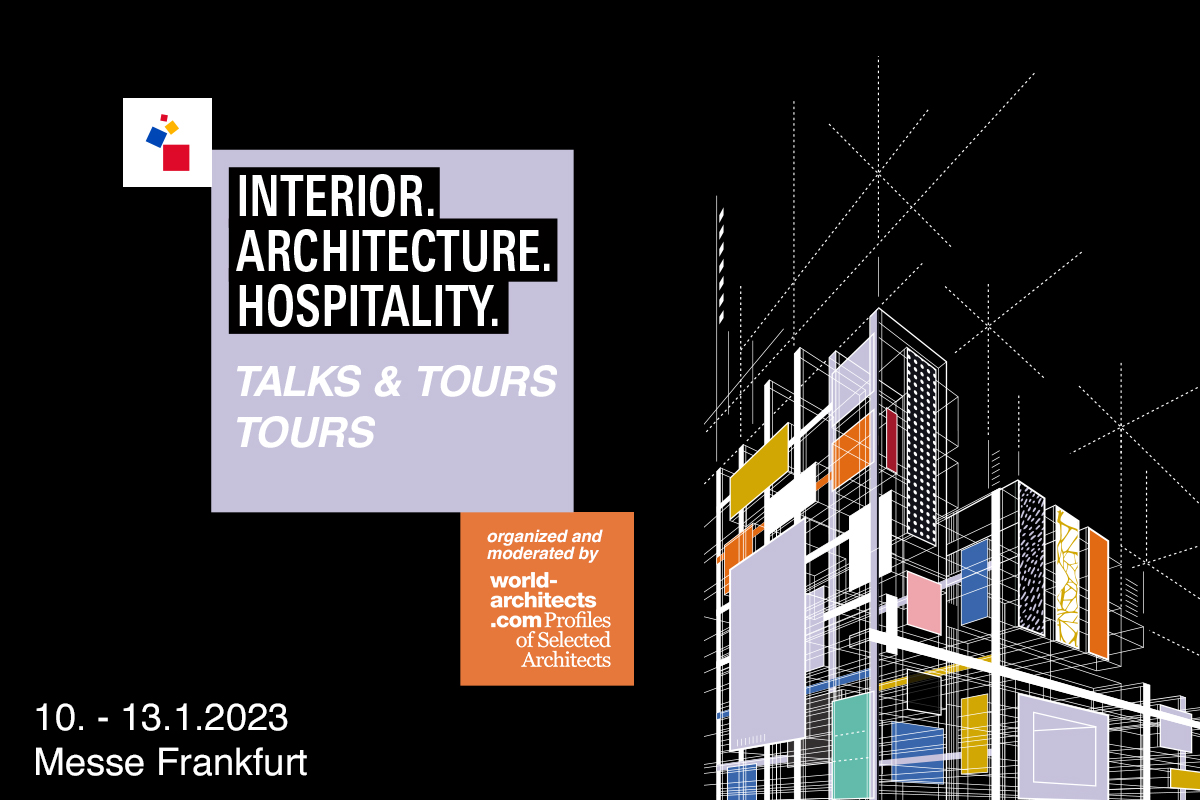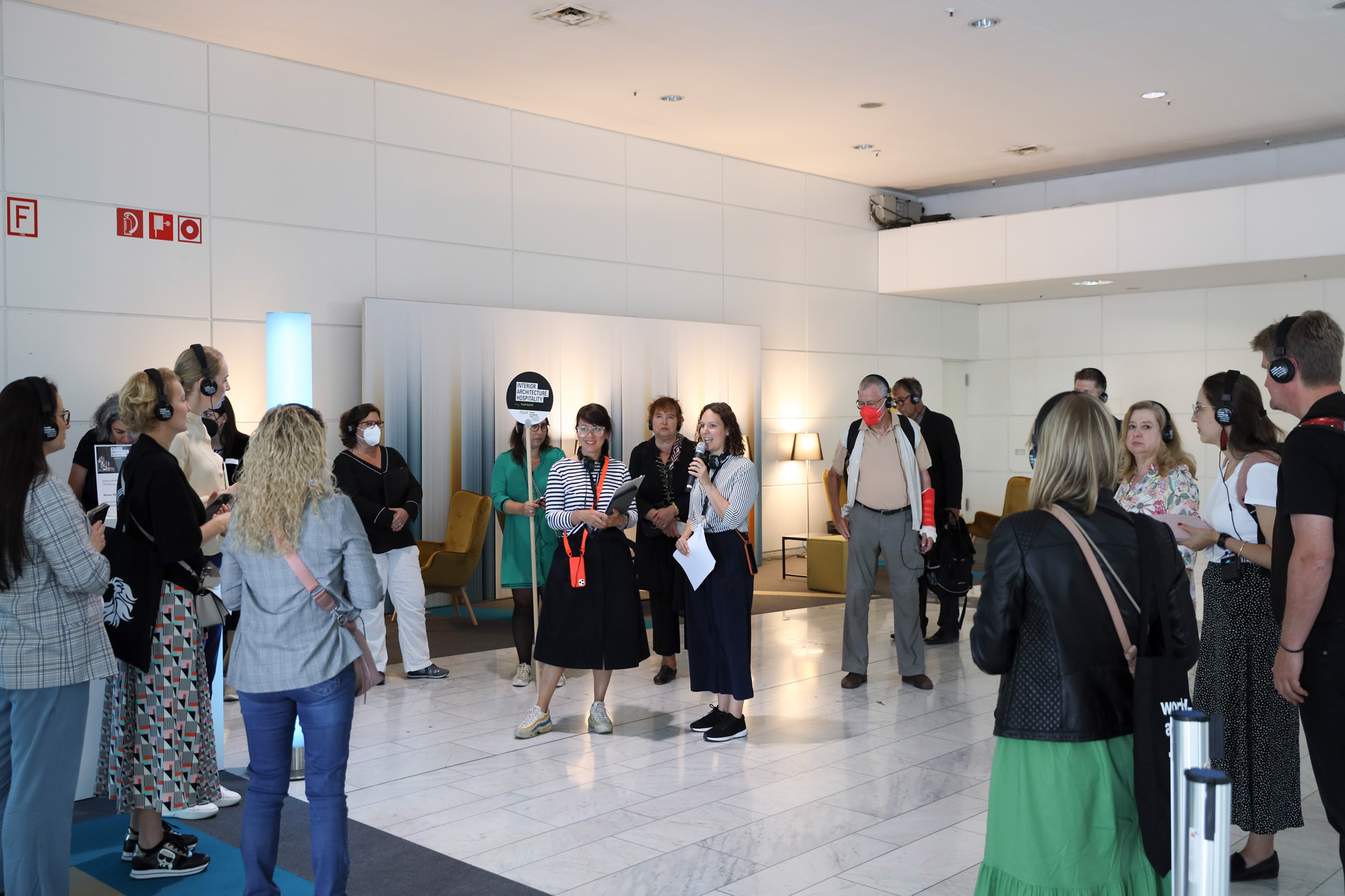 Guided Tour: Julia Schneider – Heimtextil Summer-Special 2022
Photo © Markus Bachmann / World-Architects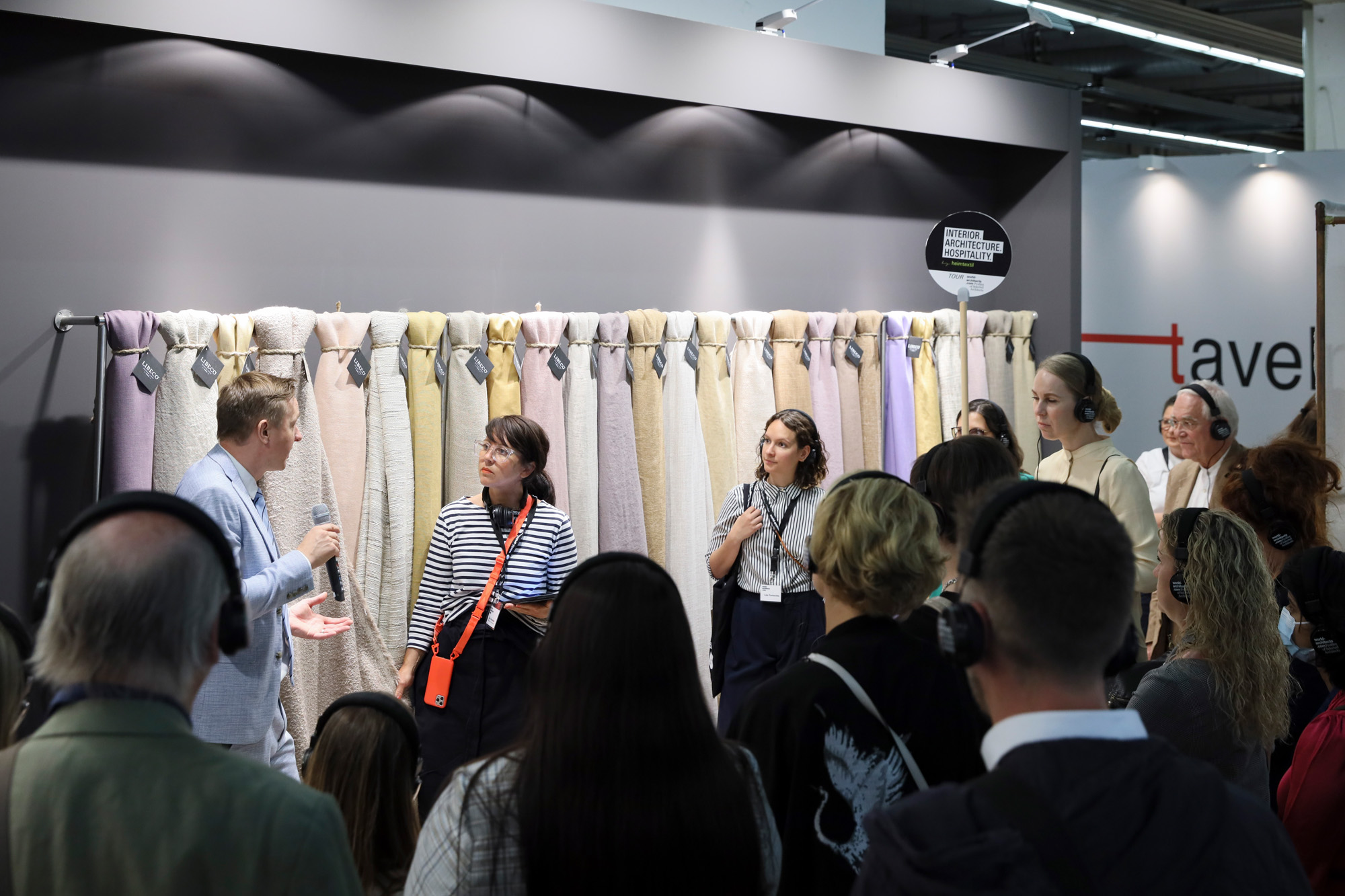 Guided Tour: Julia Schneider – Heimtextil Summer-Special 2022
Photo © Markus Bachmann / World-Architects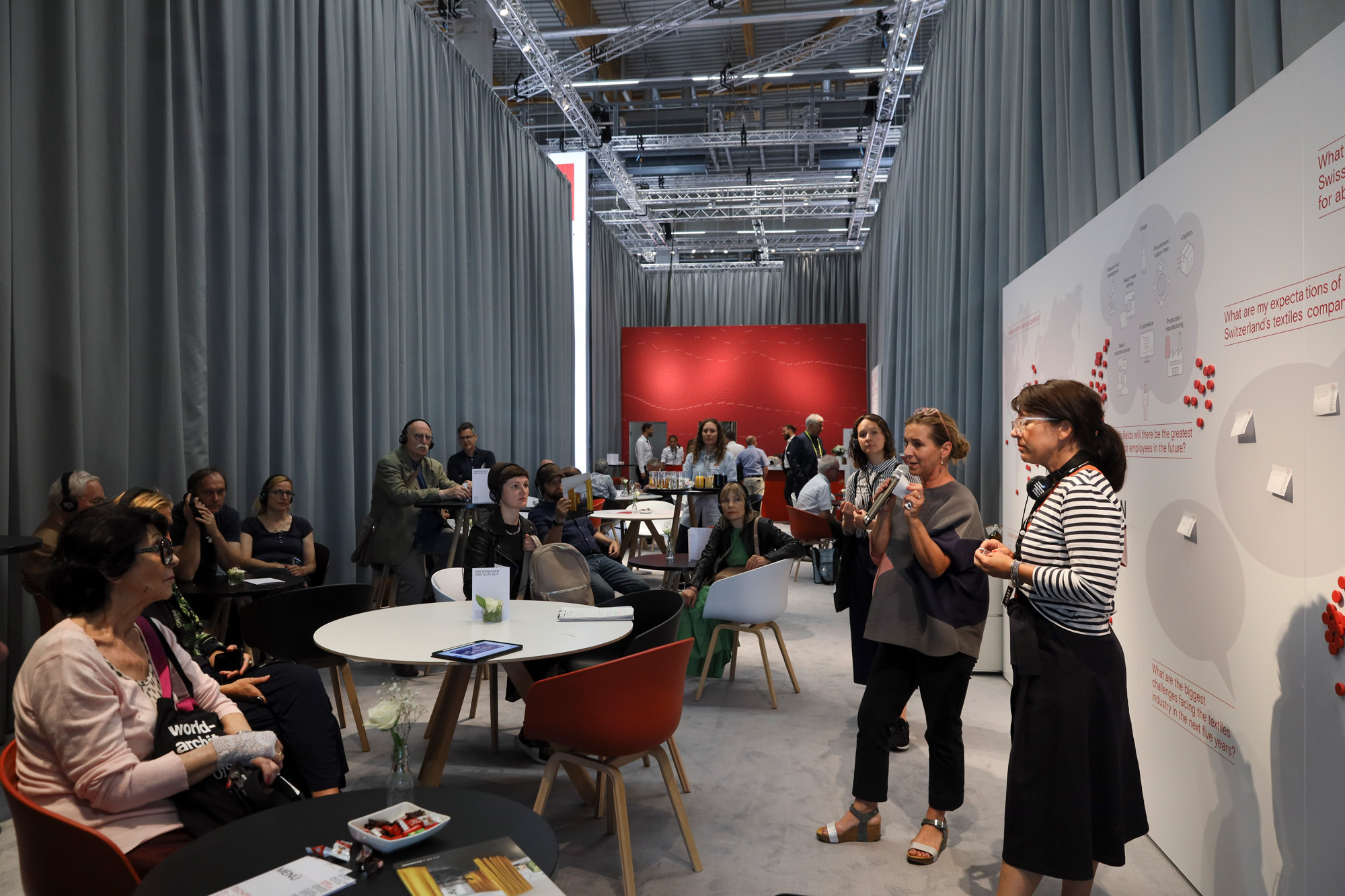 Guided Tour: Julia Schneider – Heimtextil Summer-Special 2022
Photo © Markus Bachmann / World-Architects
---
Join our free Guided Tours and Talks & Tours with Architects and Designers
– in cooperation with Messe Frankfurt World-Architects organizes two Guided Tours with Felix Diener and Iria Degen and two Talks & Tours with Natalie Pichler and Dorothee Maier. Each of them will point out highlights at the Heimtextil 2023, the leading trade fair for home and contract textiles. The program is conducted in English or German and last approximately 1,5 - 2 hours. The lectures take place in the Saal Europa hall 4.0 and the Guided Tours start in the foyer of the Saal Europa hall 4.0.
Closed-loop Textiles
Textilien im Kreislauf
Für teilnehmende Architekt*innen und Innenarchitekt*innen sind von der Architekten- und Stadtplanerkammer Hessen Fortbildungspunkte (1 Punkt pro Talk) genehmigt
---
10. January 2023, Tuesday
Portrait © Felix Diener
Guided Tour #01: Felix Diener "Textile Entdeckungsreise"
Felix Diener | Studio Felix Diener, Düsseldorf | www.felixdiener.com
10. January, Tuesday, 11:00 - 12:30
Meeting Point: Hall 4.0 | Foyer of the Saal Europa
Tour in german language
Textile Entdeckungsreise
Als Designer lege ich bei dieser taktilen Reise durch die Messehallen und Vielfalt der Textilien ein besonderes Augenmerk auf technische Eigenschaften, Haptik, Struktur, Farbe und Funktion der Stoffe. Gemeinsam erkunden wir Neues und Bewährtes, um zu evaluieren, wie wir unser textiles Umfeld zukünftig gestalten möchten.
Felix Diener
Seit jeher fasziniert von Oberflächen und ihrer Wirkung, gestaltet Felix Diener aufsehenerregende Kollektionen mit außergewöhnlicher Haptik. Sein Metier ist von jeher das Interieur. Nach dem Abitur absolvierte er eine Raumausstatterlehre in Süddeutschland, bevor er an die Hochschule Niederrhein wechselte, um Textildesign und Textilingenieurwesen zu studieren. Nach seinem Abschluss ging er nach Australien, wo er im Bereich der technischen Textilien arbeitete. Zurück in Europa übernahm er die Leitung des Design Studios Ulf Moritz in Amsterdam. Dort arbeitete er in allen Produktbereichen des Interieurs wie Stoffe, Teppich und Tapete, außerdem konzipierte er Messestände.2010 erfolgte der Wechsel nach Düsseldorf, wo er das interdisziplinäre Studio Felix Diener gründete. Er arbeitete mit verschiedensten Firmen auf der ganzen Welt und in unterschiedlichsten Produktbereichen. Während dieser Zeit erweiterte Diener seine Kompetenzen vom Design hin zur strategischen Unterstützung der Textilindustrie in Produktentwicklung, Marketing und Vertrieb. Felix Diener war über mehrere Jahre Teil des Trendtables der Heimtextil und ist Gastdozent an der Hochschule Niederrhein. Seit 2019 ist er Creative Director der renommierten Marburger Tapetenfabrik.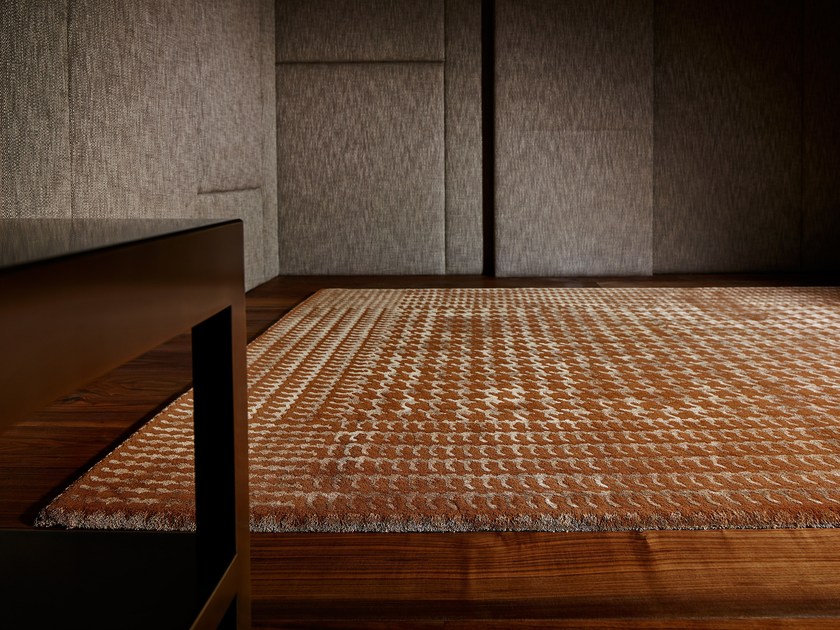 Oliver Treutlein - Fashion Collection by Felix Diener (Photo © Felix Diener)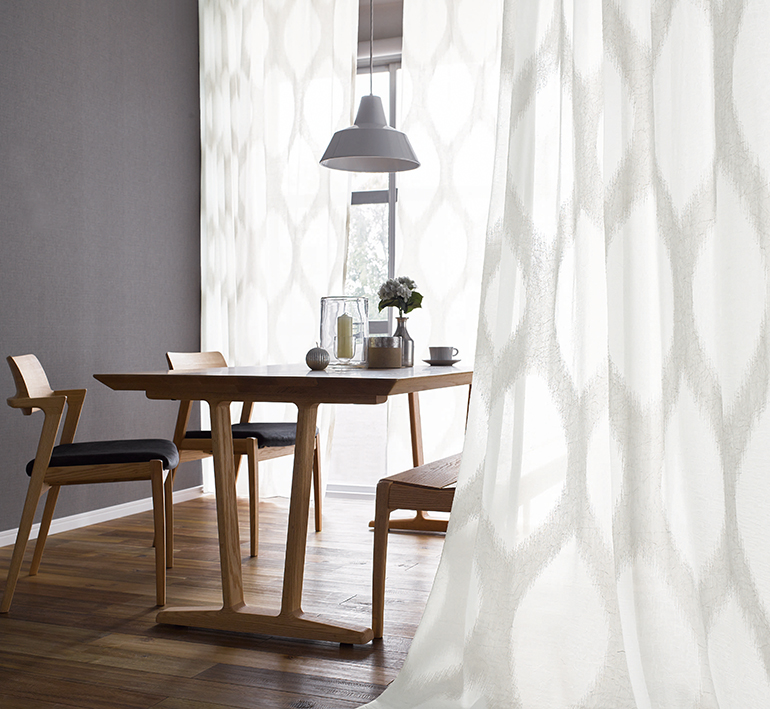 Aswan Corporation - Collection by Felix Diener (Photo © Felix Diener)
Tara Designs - Collection by Felix Diener (Photo ©️ Felix Diener)
11. January 2023, Wednesday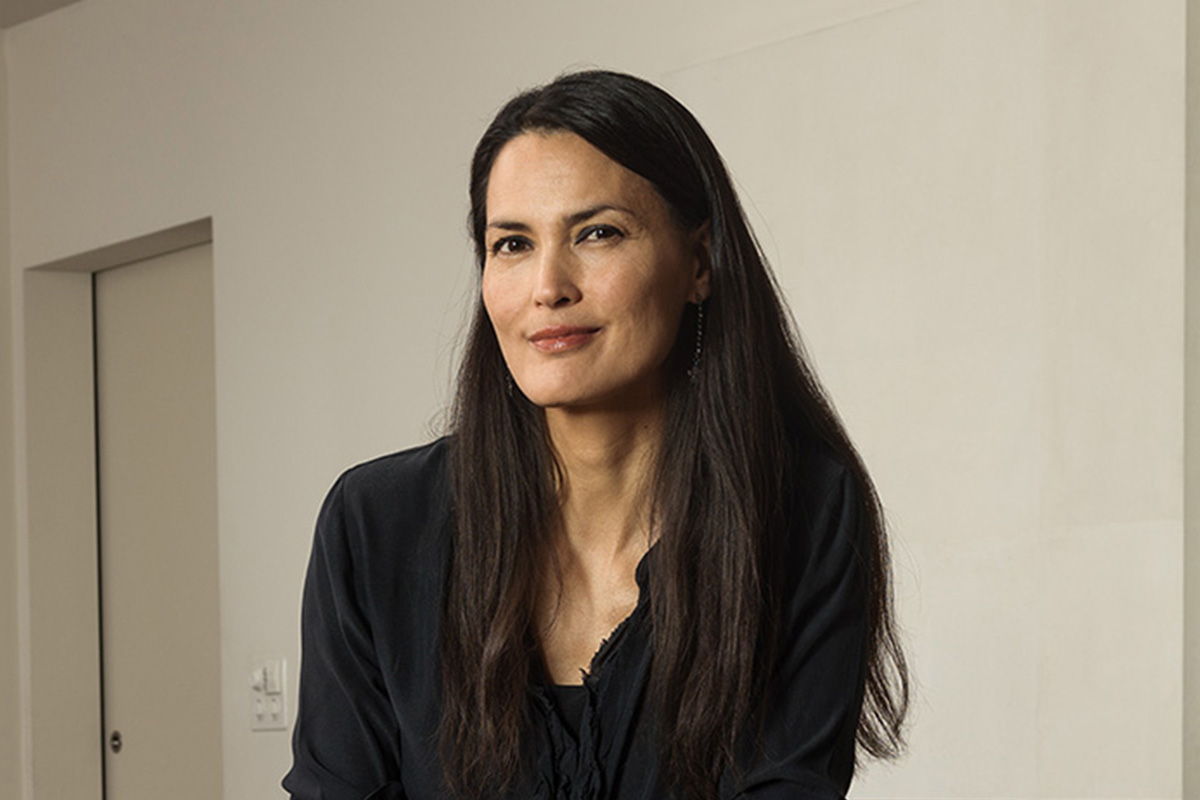 Portrait © Rainer Schär
Guided Tour #02: Iria Degen "Textile Generation"
Iria Degen | Iria Degen Interiors, Zürich | www.iriadegen.com
11. January, Wednesday, 12:00 - 13:30
Meeting Point: Hall 4.0 | Foyer of the Saal Europa
Tour in english language
Textile Generation
"As interior architects, we work passionately with textiles every day. Embedded in large planningteams, as of day one textiles sit proud on our mood boards, long before anyone even thinks about these important soft factors that make the project, livable and human.

Join me and Lisa on our discovery tour and follow my unfiltered very personal thoughts, when cruising around this international interior design fair
.....What catches my eyes
....what are my spontaneous reflections
....and how textiles connect to a larger context and life!" Iria Degen
Iria Degen
After a law degree in Zürich and her studies at École Camondo in Paris, Iria Degen was trained by the French interior architect, Andrée Putman. 2000 she founded her own interior design studio. Today she runs her office in Zurich with a staff of 15 and has realized numerous international projects. She is a member of VSI.ASAI. (Association of Swiss Interior Architects), and former board members Swiss Delegate of the IFI (International Federation of Interior Architects/Designers). Due to her valuable professional experience she is often part of juries and holds divers consulting positions in corporate and private institutions. Iria Degen is 53 years old and has 2 kids.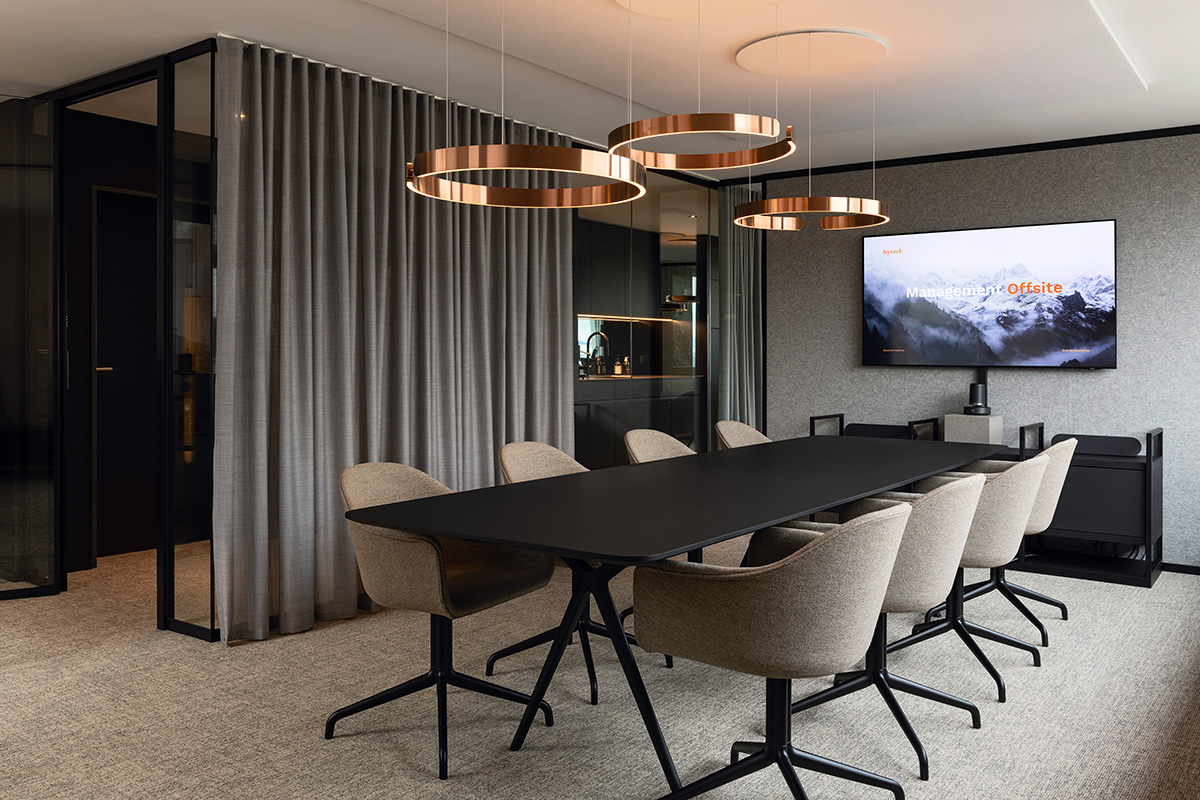 Hyrock AG, Zürich (Photo © Rainer Schär)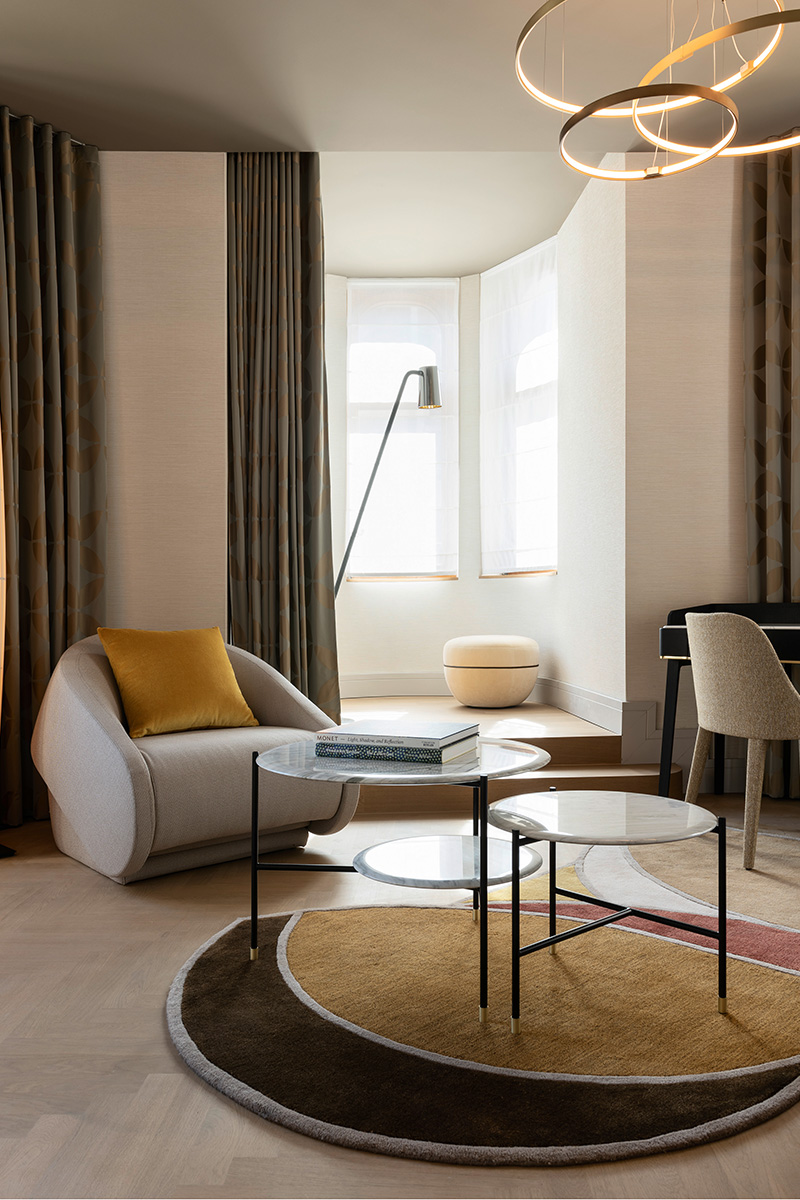 Hotel Märthof, Basel (Photo © Rainer Schär)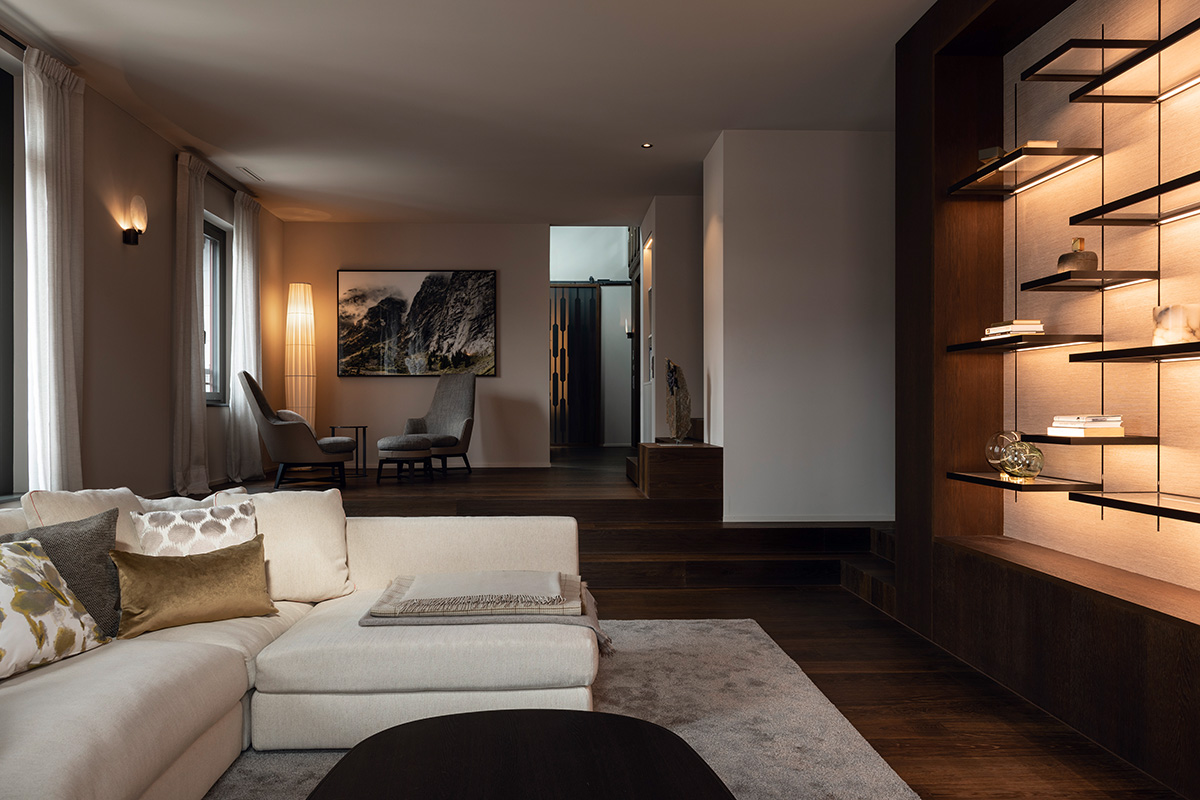 Penthouse, Andermatt(Photo © Rainer Schär)
12. January 2023, Thursday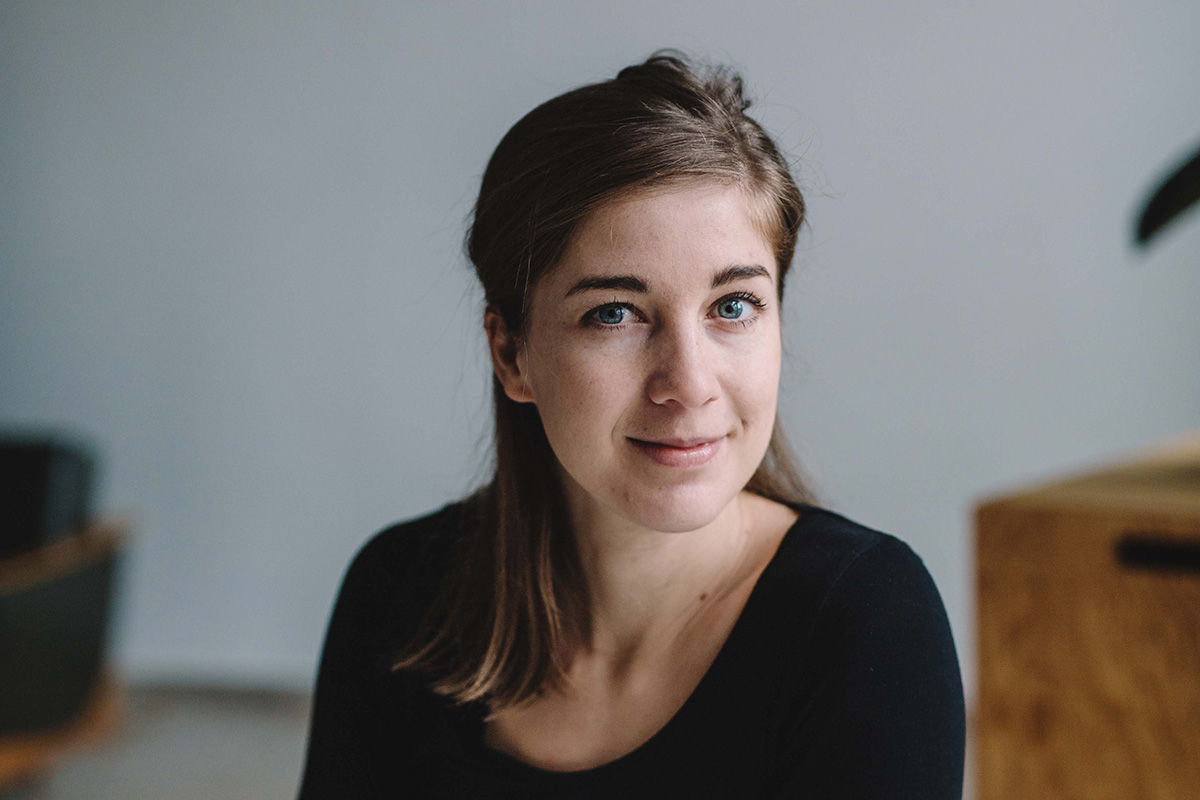 Portrait © Grüne Erde GmbH
Talk & Tour #01: Natalie Pichler "little – less – best?"
Natalie Pichler | OFFORA, Linz, Wien | www.offora.at, www.nataliepichler.at
12. January, Thursday, 13:00 - 15:00
Meeting Point: Hall 4.0 | Saal Europa
Talk & Tour in english language
little – less – best?
"Sometimes less is better and even more when it's smartly realized. Space-saving, less materials, energy efficient and efficient benefits. Both clever for the user and the environment. Through a critical questioning of dimension of spaces, of the way we create our living spaces and the application of diverse materials, the textile comes into focusas a space-creating element. A story of a multifunctional castle in the air." Natalie Pichler
Natalie Pichler
Natalie Pichler's designs are flexible, multifunctional and strictly thought-out in material, form and proportion. This sometimes creates emotionally surprising moods. No longer the space, the object and the person are the starting points, but the in-between. The designer's concepts are aimed at precisely this emotionality, which develops from the interactions of the whole, detail and user. For her, haptics and the interaction of man and object are self-evident fields of design.
After studying interior design & 3D design at the New Design University in Sankt Pölten, textile design at the University of Art and Design Linz and Designer Maker in London, Natalie Pichler combined these three areas into a whole – the spatial creation of three-dimensional objects, products and interior design concepts.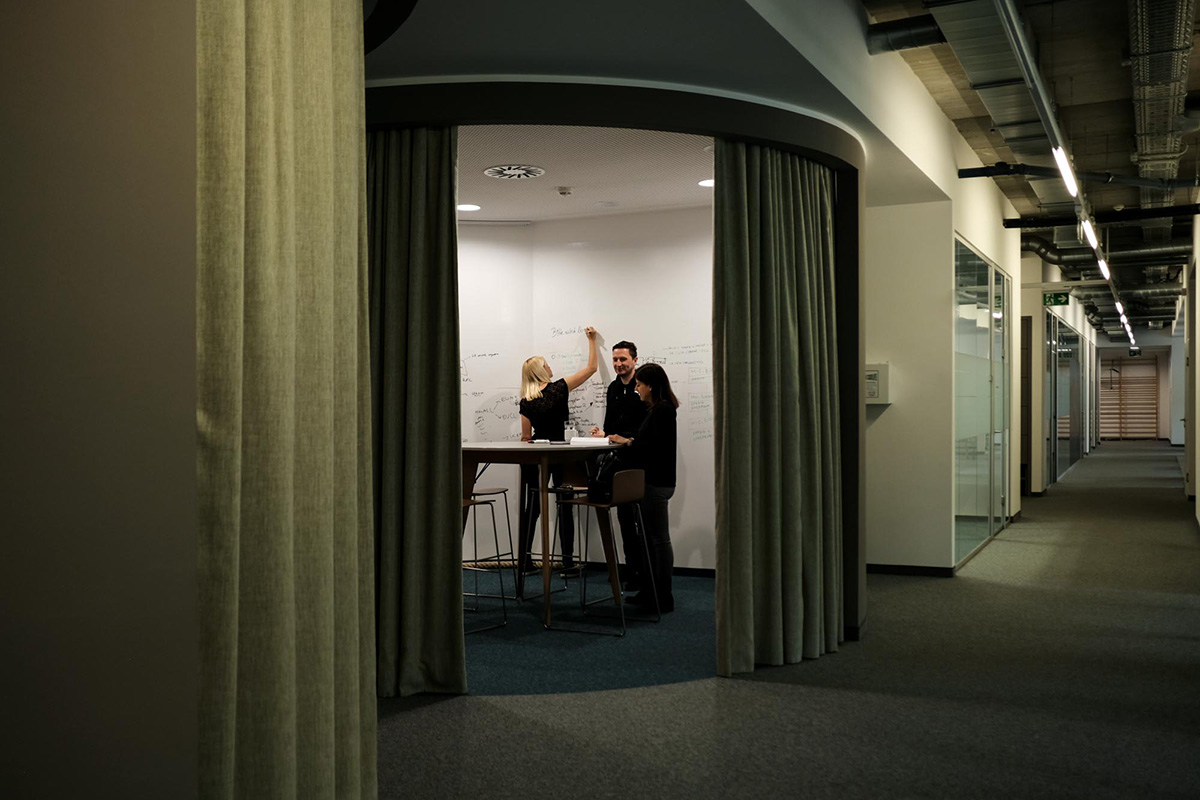 Creative Circleat MicOffice, Linz (Photo © Offora)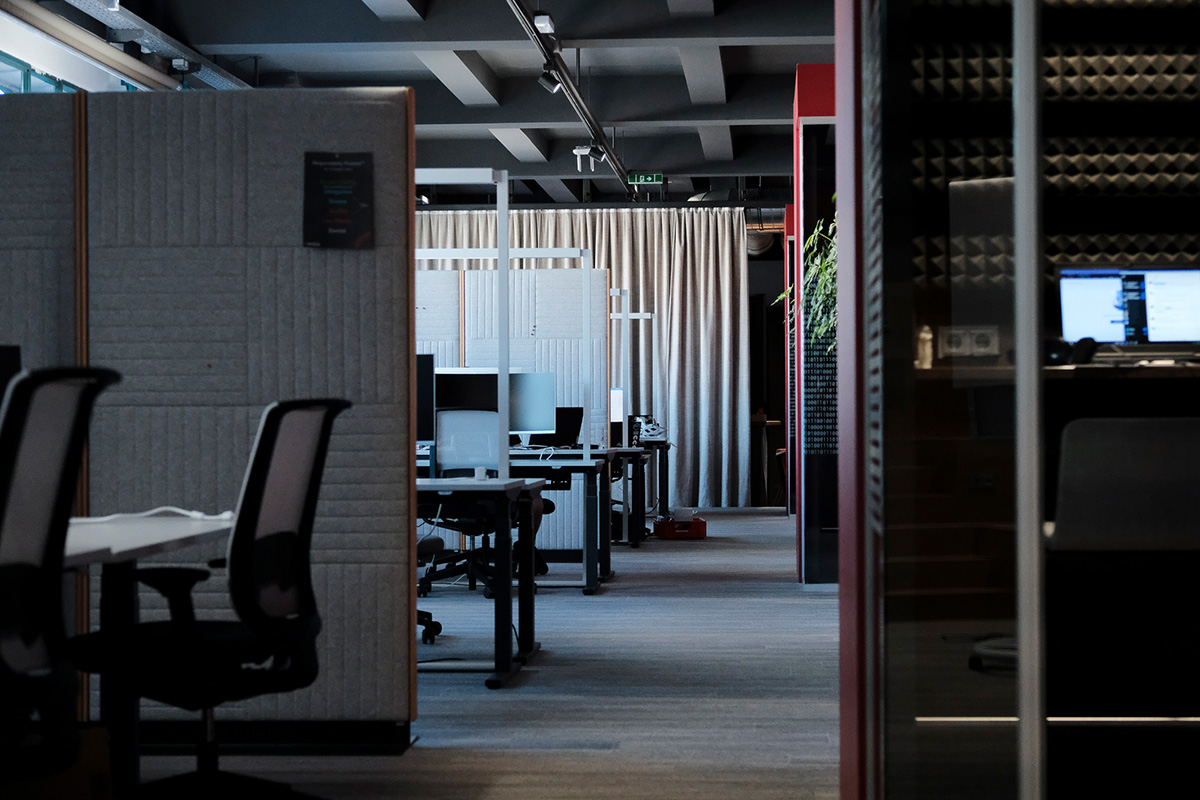 Catalysts Office, Linz (Photo © Offora)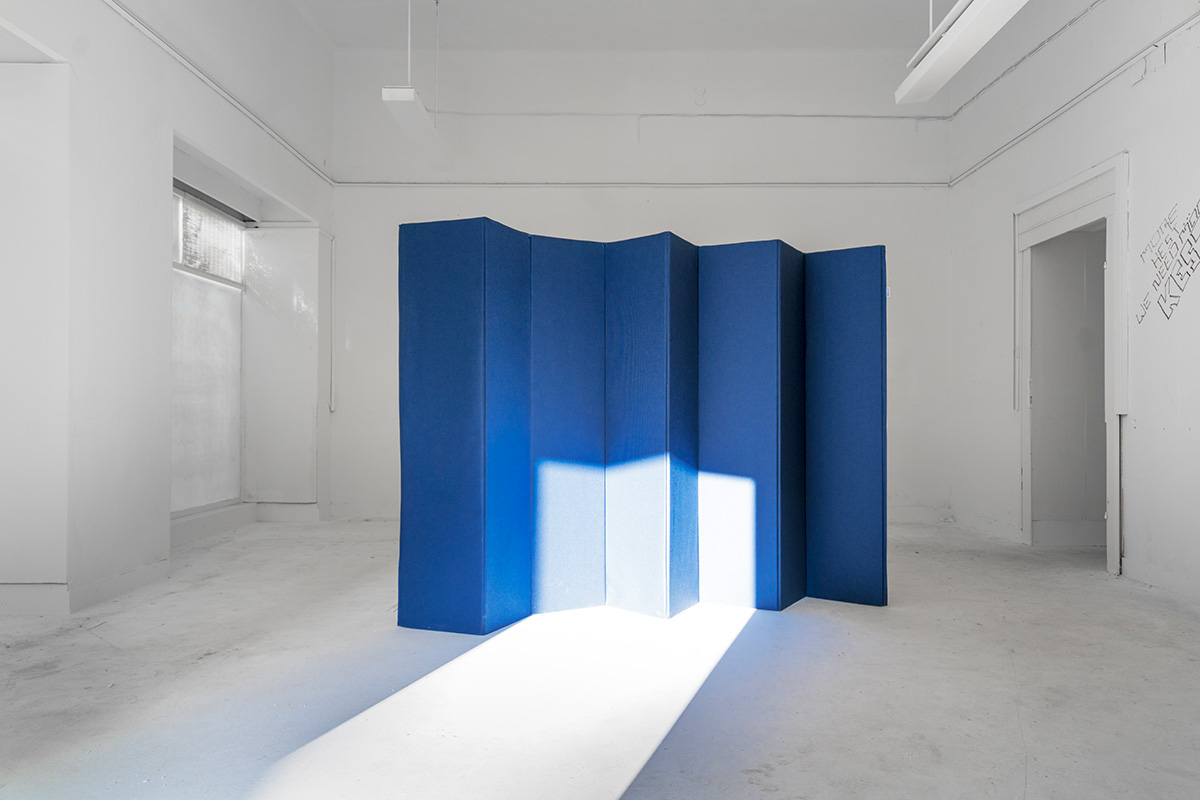 Wallz, Productdesign (Photo © Natalie Pichler)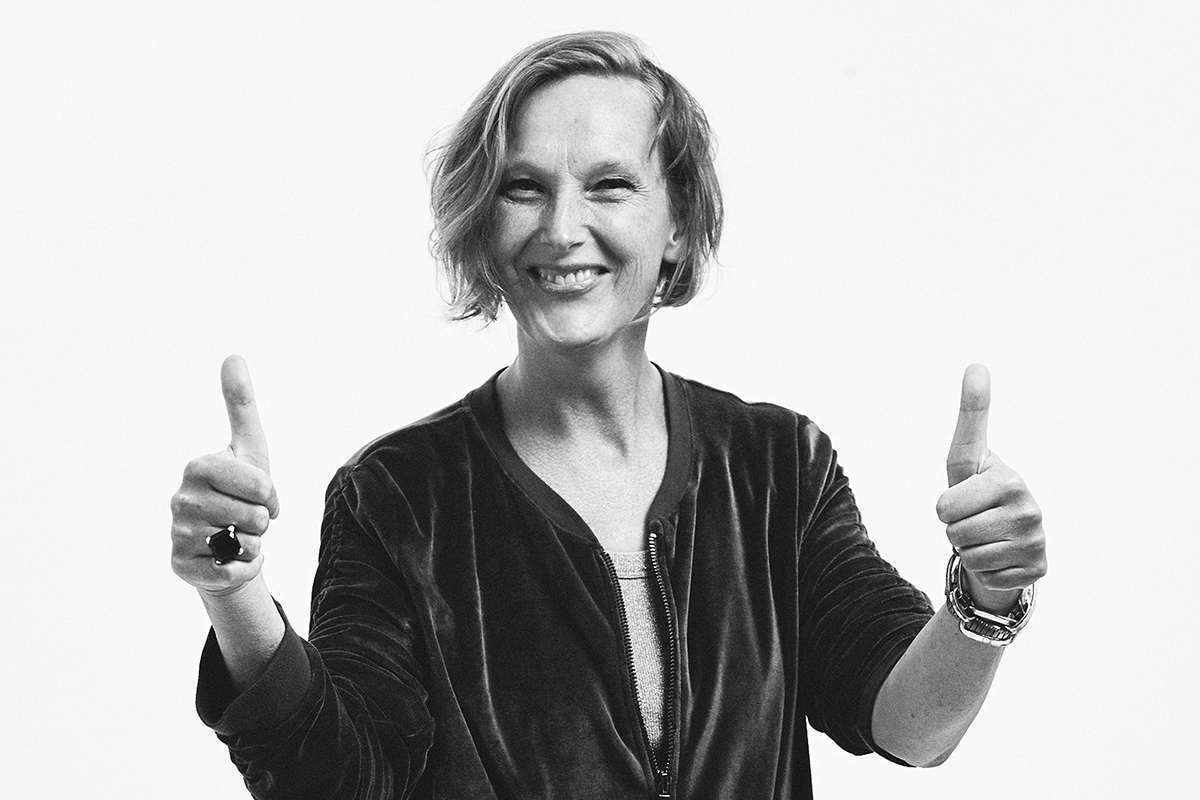 Portrait © Dorothee Maier
Talk & Tour #02: Dorothee Maier "Warum eigentlich nicht lebenslänglich?"
Dorothee Maier | meierei innenarchitektur, München | www.meierei.org
13. January, Friday, 12:00 - 14:00
Meeting Point: Hall 4.0 | Saal Europa
Talk & Tour in german language
Warum eigentlich nicht lebenslänglich?
"Bevor wir über eine Wegwerfkultur oder Recycling sprechen, reden wir über Qualität! Nachzudenken über die Qualität des Alterns ist ein fehlender Baustein unserer Kulturgeschichte und damit ein grundlegendes Defizit in unserer Wertediskussion. Denn sobald erstens ein Material Qualität besitz kann es zweites gut altern, ohne zu Müll zu werden, ohne recycelt zu werden. Nur wir sind es, die eine neue Haltung entwickeln müssen, welche diesen Prozess zulässt. Wir stöbern durch die Messe mit dieser neuen Brille und finden Materialien, die Lebensbegleiter werden können und auch solche, die sich schon in der nächsten Umlaufbahn befinden." Dorothee Maier
Dorothee Maier
Dorothee Maier ist Innenarchitektin in München und führt ihr Büro, die meierei seit 2003 zusammen mit ihrem Mann Andreas Utzmeier. Textilien sind in den meierei-Projekten immer ein fester Bestandteil der Gestaltung, notwendiger Baustoff für eine Wohlfühlathmosphäre und nicht zuletzt auch ein akustischer Mehrwertbringer. Die Affinität zum Textil ist durch ihre Ausbildung zur Beleidungsschneiderin gelernt und fest verankert. Von der ersten Haut, der eigenen, zur zweiten Haut, der Bekleidung bis hin zur dritten Haut, der Innenarchitektur hat Dorothee Maier den richtigen Beruf mit dem zu ihr passenden Maßstab gefunden: Innenarchitektin als ideale Schnittstelle von Mensch, Raum und Emotion.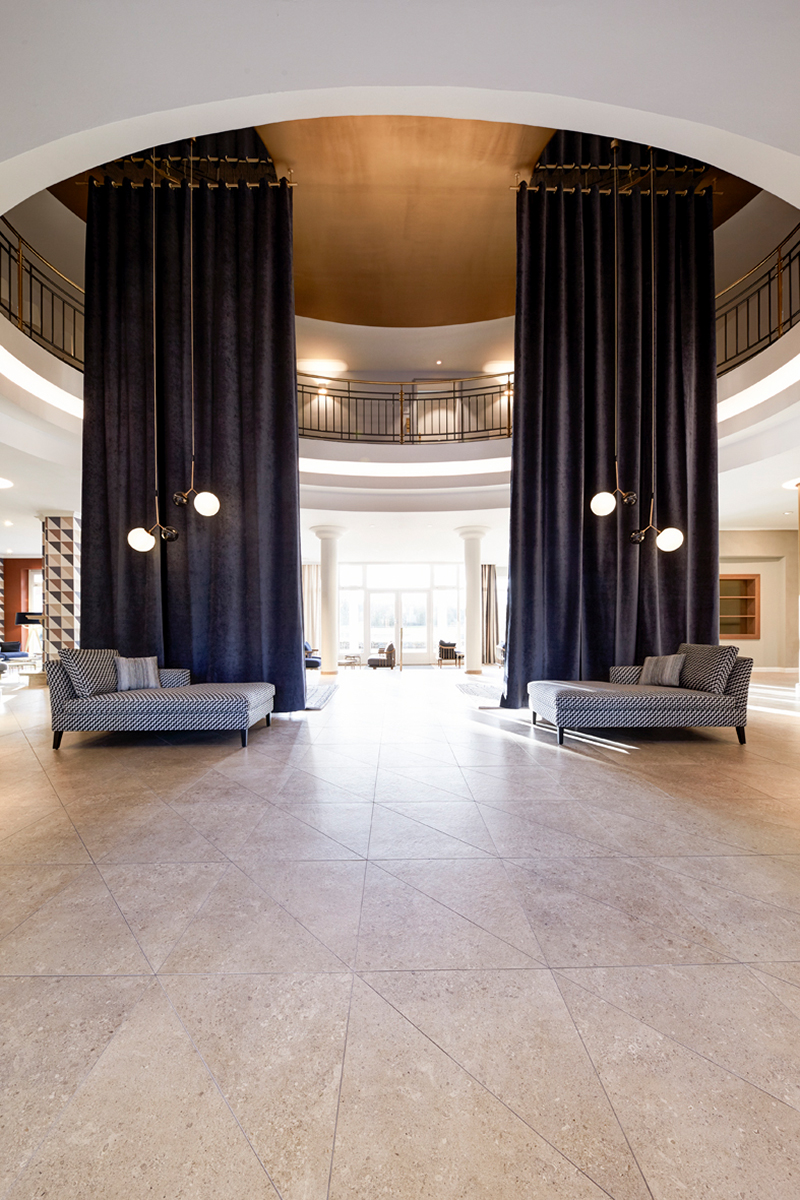 Hotel Treudelberg, Hamburg (Photo © Andreas Hoernisch)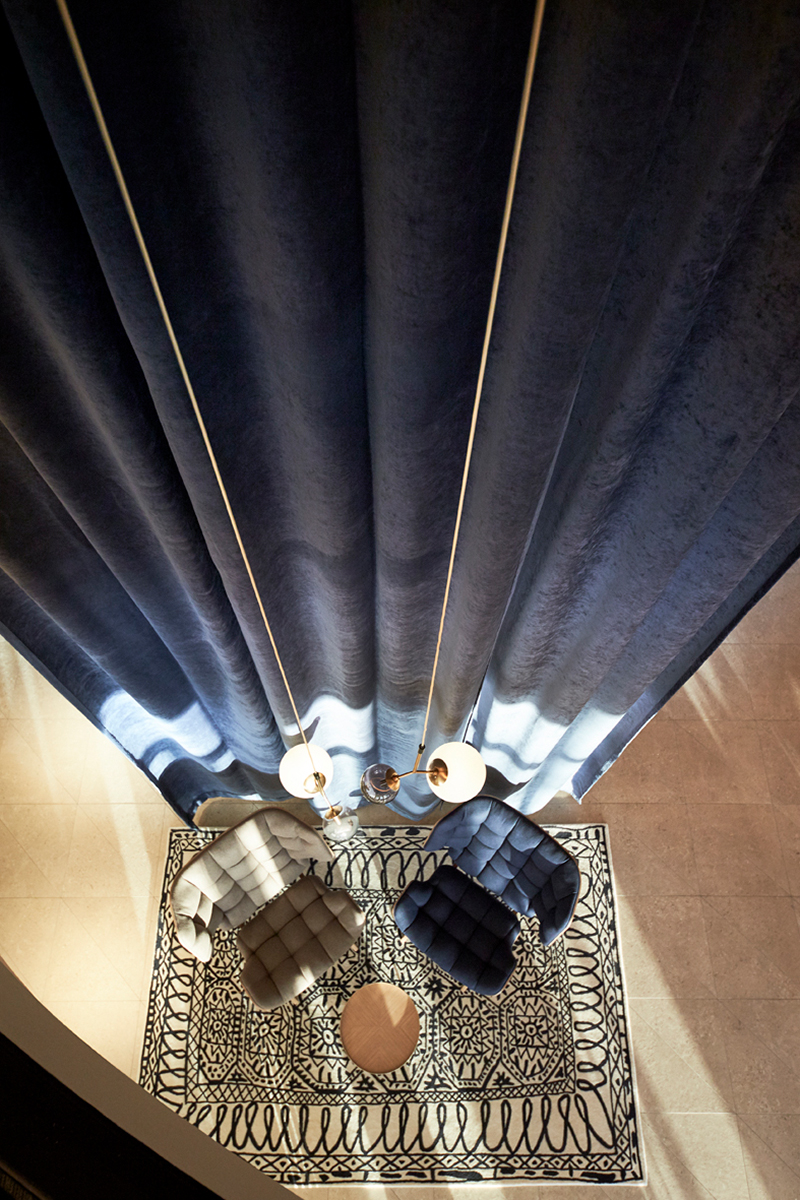 Hotel Treudelberg, Hamburg (Photo © Andreas Hoernisch)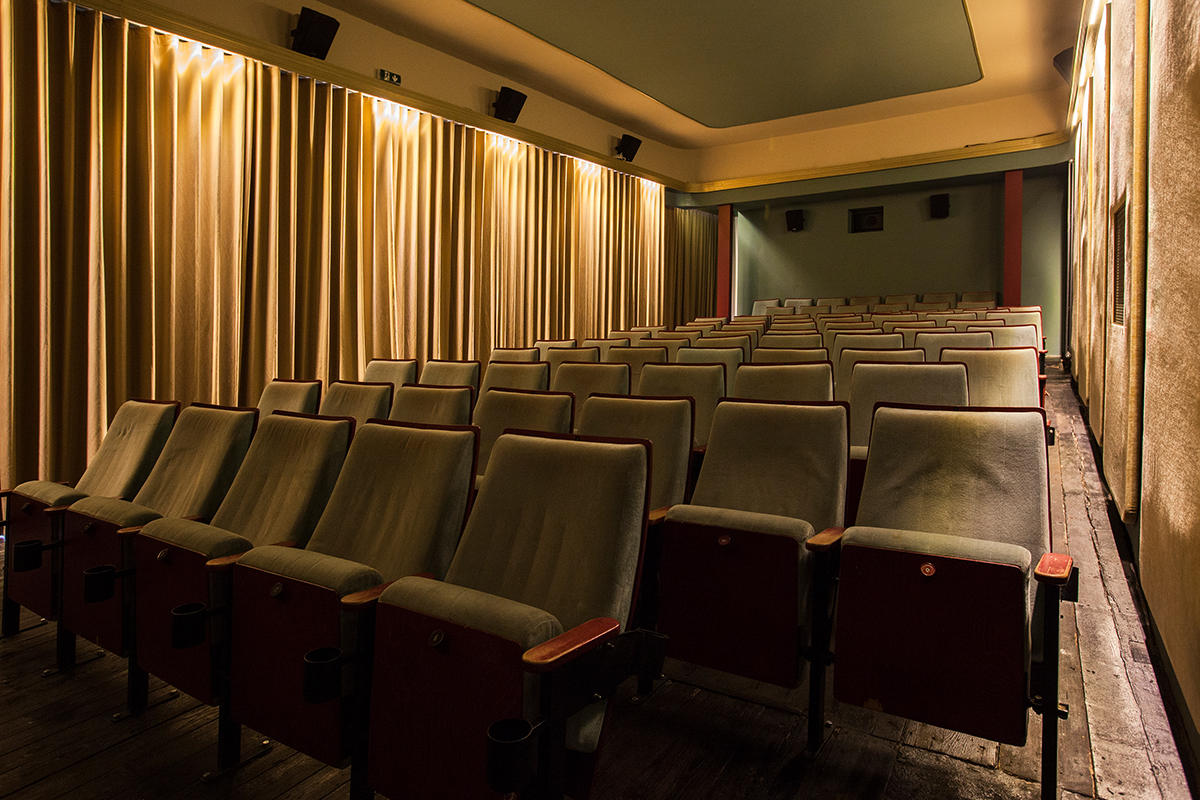 Neues Maximkino, München (© Martina Dobrusky)
---
Heimtextil Highlights
---
World-Architects Staff at Heimtextil
Lisa Pavitschitz
Sabina Marreiros
Danièlle Ammann
Peter Petz
Messe Frankfurt GmbH
Ludwig-Erhard-Anlage 1
DE-60327 Frankfurt am Main